The Flossery in Waltham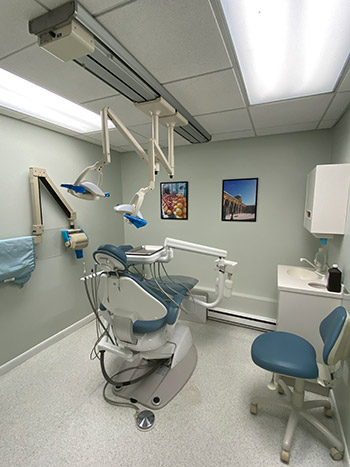 The Flossery: A calming dental practice in Waltham, MA with an emphasis on the mouth body health
Welcome to The Flossery, a new kind of holistic dental practice in Waltham, MA where a patient's comfort and a calming experience is our priority. At The Flossery our team's goal is to treat you as the unique, whole person you are with gentle, personalized care from before you even walk in the door.
Before visiting our practice conveniently located off South Street in Waltham, MA, you can take control of your appointment by filling out our "handle me with care" form. When you arrive for your appointment, you can share your form with our staff so we can ensure we are sensitive to your unique needs and preferences throughout your visit.
As you arrive at The Flossery, you will be able to choose from a variety of unique relaxation options to ensure that you have a calming, comfortable visit. Some of the personalized options you may choose from include aromatherapy scents, your own selection of music, blankets and pillows, soft lighting or no overhead lights, safe CBD sedation options, and much more. Please ask us for our amenities list!
The Flossery difference
At The Flossery, our goal is to provide you with all the things you have ever wanted from your dental care provider. In addition to the calming atmosphere at our practice, you can also rely on:
Receiving the latest minimally invasive dental treatments.
Personalized care from a dental team that genuinely listens to your unique needs.
A holistic, preventive approach that rewards healthy habits.
Easy, direct communication by text, email or call at any time.
Transparent information about your dental health, treatment and prevention options, and pricing.
Second opinions.
Flexible payment options.
The mouth body connection at The Flossery
Our team at The Flossery offers a unique experience focused on total body health and the mouth body connection. Your mouth-body dental experience at The Flossery can include:
Comprehensive tour of your mouth including an evaluation of facial muscles, tongue, and airway.
Microbiome analysis to assess risk of inflammation and disease-causing bacteria.
Report to your primary care physician for integrative care after your visit.
State of the art, minimally invasive treatments to manage oral inflammation.
"No drill" options using advances in medicine to preserve tooth structure.
Tools to help prevent oral disease from the comfort of your home.
Want to learn more about the mouth body connection? Grab a copy of Dr. Chebbi's book: Eat Sleep Breathe Oral Health: Why your mouth matters available at The Flossery and on Amazon.
If you are looking for a different kind of dental care experience at a local holistic dental practice where you can relax and feel comfortable and truly cared for, you have come to the right place. Call The Flossery today a 781-894-0500 or visit our office at 32 South St, 100, Waltham, MA 02453 for care from a holistic team who puts your needs first.