Pediatric Dentistry in Waltham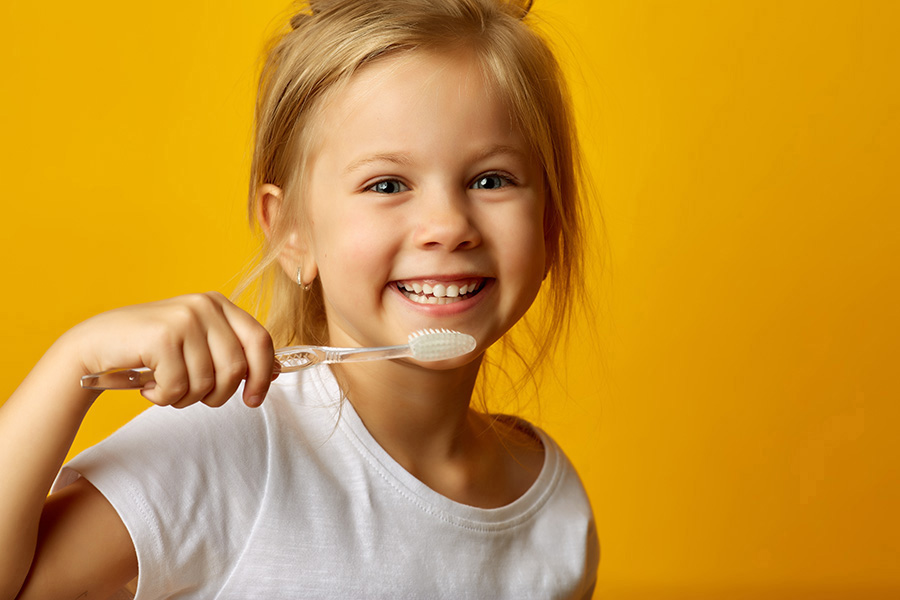 At The Flossery, our families mean the world to us, so why not ensure their health is taken care of? In order to remain healthy and happy, it is important to take care of your oral health, too. We offer families in the Waltham, Needham, and neighboring MA communities the following:
Pregnancy and postpartum oral health counseling
Infant and child oral health screenings to ensure a pathway to successful oral health as your child grows and develops
Educational and fun oral hygiene visits to keep your child's teeth clean and healthy
Gentle restorative treatments such as tooth-colored fillings
Dentistry for children
We recommend a child's first visit the dentist at the age 12 months or when their first tooth comes in. Many oral health issues such as cavities, gum disease, tooth eruption delays, and breathing issues can be addresses and prevented with early intervention and screenings! While it can be easy to think that baby teeth are not important because they eventually fall out, they play several important roles in your child's health and development, and keeping them healthy is essential.
Children's early experiences with dental care can leave lasting impressions for life. We strive to make your child's dental visits fun and free from fear. To this end, we are careful about the words we use when describing your child's oral health and any treatments that we provide so that your child can have a positive experience while they are in the office. This includes using phrases such as "sleepy juice" for a needle or shot, "sugar bugs" for cavities or decay, and "tickle teeth" for teeth cleanings, among other substitutions. Please take a look at our full list of practice terminology for children to help us provide your child with a successful visit!
Airway-focused dental care for kids
Does your child suffer from allergies? Snore? Breathe through his or her mouth? Wet the bed? Was he or she diagnosed with ADHD? Your child may have an airway restriction that can be screened for and treated by Dr. Yasmin Chebbi.
Call us today or fill out an interest form for more information on kids dental care at The Flossery. Our office is located in Waltham, MA and can be reached at 781-894-0500.