Senior Dental Care in Waltham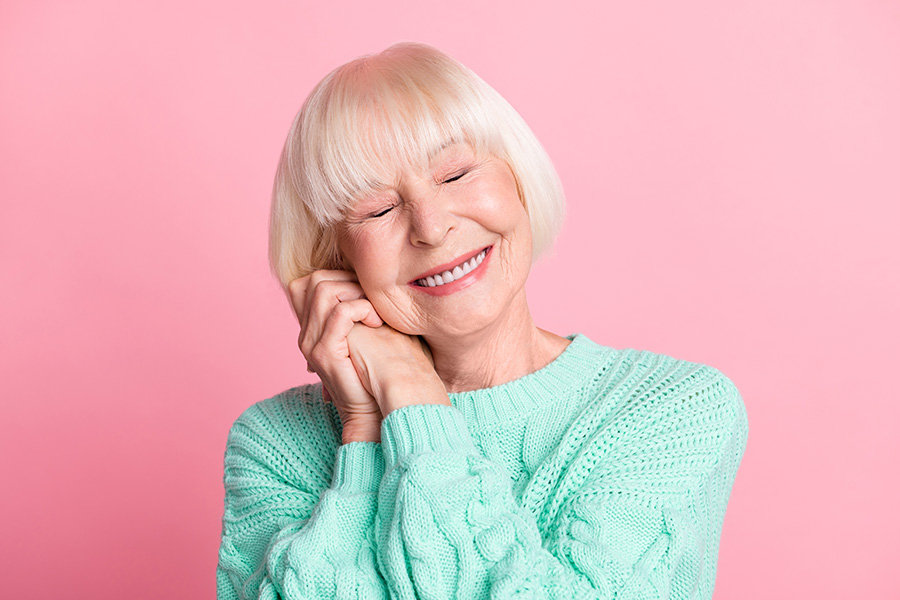 We value our seniors and they have a special place in The Flossery, in Waltham, MA. We have made a serious effort to accommodate the seniors of our community! We understand the unique oral health challenges that you may be facing as a senior, and we take pride in optimizing dental health for seniors and making it comfortable and convenient for you to receive your dental care.
Special senior dental care services we offer include:
Home visits for dental cleanings
Transportation to and from your appointment via Uber Health
Flexible payment plans
Senior discounts
Personally tailored oral health plans, including dry mouth!
Minimally invasive dentistry
Options for dentures
Elevator access and access to public transportation
No rush appointments
Comfortable treatment chairs
80/20 VIP Club
It takes effort and commitment to keep your mouth healthy! That's why we invite our VIPs to join the 80/20 club! If you are over 80 years old and have 20 or more teeth, Dr. Yasmin treats you to a yearly event to celebrate your commitment with a delicious breakfast and a gift bag to take home with you! Ask us at your next visit about our special club.
Senior care designed for you
Much like home doctor visits, it is rare nowadays to find dentists that do home visits! This is just one of the many services that Dr. Yasmin has incorporated into our practice specially for our seniors. We know that affordable dental care is a priority for many of our senior patients, which is why we offer senior discounts and flexible payment options so you can get the oral health care that you need. In addition, Dr. Yasmin takes care to understand your medical history, current medications, and other health issues that may affect your treatment. For example, some medications can increase your risk for certain dental issues or make you more sensitive to the effects of local anesthetics, so she takes this important information into consideration when planning out your treatment for the safest care and best results.
We love taking care of your smile during this exciting stage of life-whether it is routine preventive care to keep your teeth gleaming and healthy or restorative treatments to help you achieve and maintain a fully functional, beautiful smile. To schedule your appointment and learn more about our senior dental services, call our Waltham, MA office today at 781-894-0500.