Meet Dr. Yasmin Chebbi, DMD, FAGD, D-ABDSM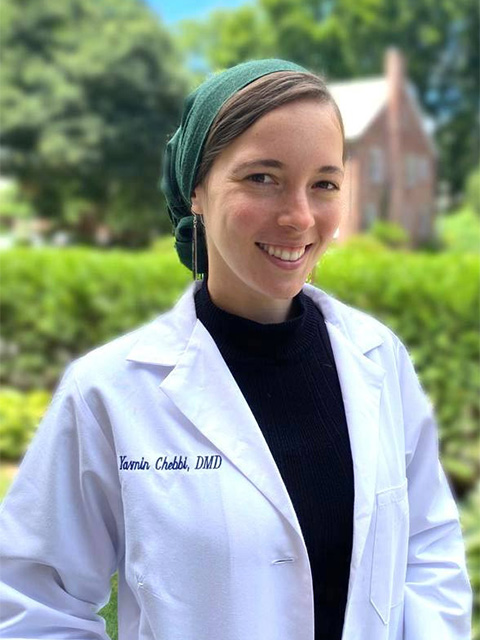 Do you have burning questions about how to care for you and your family's oral health in a safe and effective manner?
We are now offering virtual oral health consultations for clients nationally and internationally. Schedule a 40 min consultation with Dr. Yasmin Chebbi for your adult or pediatric oral health questions including questions on home care, diet, and dental treatments.
---
Background and Credentials
Dr. Yasmin Chebbi graduated from Harvard School of Dental Medicine where she learned the value of total body care and caring for patients as an oral physician. The Flossery adopts a holistic approach to a patient's full health as it relates to oral health. Dr. Chebbi is the author of Eat Sleep Breathe Oral Health: why your mouth matters, available on Amazon and at our office.

Dr. Yasmin Chebbi is a Fellow of the Academy of General Dentistry, an honor given to only 6% of US dentists for their commitment to learning and improving their knowledge in the field of dental medicine. She is also a diplomate of the American Board of Dental Sleep Medicine. The ABDSM is the leading national testing organization for dentists who treat snoring and obstructive sleep apnea with oral appliance therapy. Earning Diplomate status from the ABDSM is a unique honor that recognizes special competency in dental sleep medicine.
Ten facts about Dr. Yasmin Chebbi:
I grew up in Miami, Florida




I speak English, Spanish, French, and Arabic.




As a global citizen, I love traveling… especially to warm places!




My favorite exercise to end the week is hot yoga.




I was born in a small country in North Africa called Tunisia, on a clear day, you can see Italy across the Mediterranean!




I am a lifelong student, I take over 200 hours of continuing education each year!




I make my own soaps, candles, and clay sculptures at home.




I enjoy giving back to the community- I do mission trips, community seminars, and free dental care days.




I haven't had a cavity in over 20 years, ask me how I do it!




My mantra before starting the day is: "When doing something, do it with love, or never do it at all."



Looking forward to meeting you and getting to know ten facts about you!