Meet Yasmin Chebbi, DMD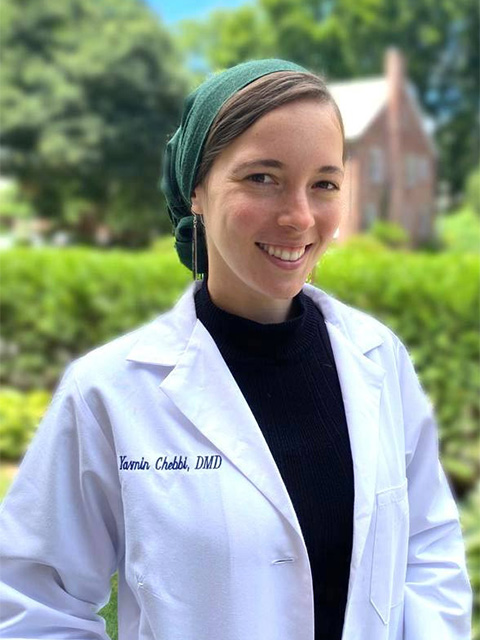 I graduated from Harvard School of Dental Medicine where I learned the value of total body care and caring for patients as an oral physician. I started this clinic in order to adopt a holistic approach to a patient's full health as it related to oral health. I am constantly learning- taking classes, reading books, in order to improve my skills and provide the best for my patients.
Looking forward to meeting you and getting to know ten facts about you!
Ten facts about me:
I grew up in Miami, Florida

I speak English, Spanish, French, and Arabic.

As a global citizen, I love traveling… especially to warm places!

My favorite exercise to end the week is hot yoga.

I was born in a small country in North Africa called Tunisia, on a clear day, you can see Italy across the Mediterranean!

I am a lifelong student, I take over 200 hours of continuing education each year!

I make my own soaps, candles, and kombucha at home.

I enjoy giving back to the community- I do mission trips, community seminars, and free dental care days!

I haven't had a cavity in over 20 years, ask me how I do it!

My mantra before starting the day is: "When doing something, do it with love, or never do it at all."